cartridge

TDC01 - The Reference MC Phono Cartridge

The TDC01 cartridge features a novel egg-shaped housing which was chosen because of its unchallenged structural Section Modulus properties. This unique housing made of A7075 Super Duralumin, and although difficult to machine with such extreme precision, is an ideal form factor to dissipate extraneous energy coming from the record groove. This, in turn, allows the generator system to reproduce only the clean signal of the music itself. The result is absolute purity of tone, with deep, detailed bass, extraordinary smooth clarity of the midrange, and crisp, clean highs bathed in pure air; together with the vast dynamic range of this design - and making a clear departure from the thin sound that so often is present in many MC cartridges - the TDC-01 presents a musical presentation of absolute beauty, solid authority, and incredible, holographic realism.

TDC01 Ti - The ultimate MC cartridge with Titanium and Boron Technology

TDC01 Ti is the supreme MC cartridge based on the original TechDAS TDC01 cartridge. Employing the Titanium technology for the unique egg-shaped housing and the cartridge support base section and Boron for cantilever, realize the energetic analog sound in the absolutely quiet, perfectly transparent soundstage.

Headshell TDHS-01Ti
One-piece universal titanium head shell

This new universal titanium headshell TDHS-01Ti has been developed based on our accumulated knowledge on advanced technology and engineering.
In order to maximize the performance of a cartridge, a headshell must have a high rigidity while keeping the mass relatively low. With a high mass, it would cause a low frequency resonance or other unstable problems.
Ideally, a headshell must achieve both high rigidity and a low mass. This is a very challenging subject because high rigid materials are often difficult to machine and some headshells of such materials have a very thick wall and thus high mass, which is undesirable for a headshell.

PP-1000

Low impedance MC cartridge that draws out a virtual feel of music and the artist's passion, which is carved in the record.

Phasemation has started from cartridge development as an original point. The fruits researched and know-how accumulated since P1 release 10 years ago have been compiled; thereby we have realized the middle/treble sounds with the extremely fresh sound quality and rich bass sounds which are woven to the perfect harmony. Here, we will release the flagship MC cartridge PP-1000 of new brand "Phasemation", as a new product different from conventional cartridge series.

PP-Mono

A monaural cartridge remains firm favorites of analog audiophiles. However, some of them say the current sound cannot provide enough satisfaction. So, after the long development period, Phasemation has successfully created almost ultimate harmony between 'the midrange-treble-part with high freshness' and 'the resonant bass part' for even monaural cartridge.

We release PP-Mono, the model of 10th anniversary of our brand establishment, as the culmination of cartridge development for more than a decade.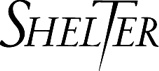 Harmony

Shelter's flagship model, the Harmony, employs dry carbon fiber (CFRP) for the body shell. CFRP delivers a superb acoustic characteristic and is an ideal match with the newly designed motor assembly. This combination is capable of delivering a great musical reproduction even on records with less than optimal recordings.

Specifications
Output voltage: 0.5mV
Stylus tip: 1.6 x 0.3mil line-contact
Impedance: 15 ohm
Weight: 8.5 gram
Tracking force: 1.4 to 2.2 gram

Model 9000

The Model 9000 is our finest cartridge to date. It provides high output voltage of 0.65mV with superior bandwidth and is perfectly balanced across the frequency spectrum. We have achieved a level of performance that is incredibly quiet while reproducing extraordinary levels of musical information. Although the science is state of the art, the 9000 is sonically solid, full and classic and is perfect with all musical tastes.

Specifications
Output voltage: 0.65mV
Stylus tip: 0.3 × 0.7elliptical
Impedance: 10 ohm
Weight: 11 gram
Tracking force: 1.4 – 2.0 gram

Model 901 II

The 901II uses the same aluminum clad boron cantilever and elliptical diamond stylus tip as the Models 7000 & 9000. The qualities of low noise and superb reproduction are evident in this remarkable cartridge. The 901II is a great cartridge for detailed classical music as well as a perfect match for live recordings.

Specifications
Output voltage: 0.55mV
Stylus tip: elliptical
Impedance: 9 ohm
Weight: 9.1 gram
Tracking force: 1.4 – 2.0 gram

Model 1011 / 1011 L Head Shell

The Model 1011 series head-shell uses choice aluminum (6063) that has high degree of internal loss and less ringing. It is separated, finger hook type. The finger hook provides M2.6 x 2 screw holes and 2 through holes for of total 4 installation holes. It has a threaded screw hole that allows you to utilize various cartridges without the need for a nut. It includes 6 kinds screw of M2.6 x 6, 8, 10, 12, 15 and 18 with M2.6 nuts. The weight of 1011 is 11 gram and 1011L is 9.3 gram (with shell lead and finger hook)